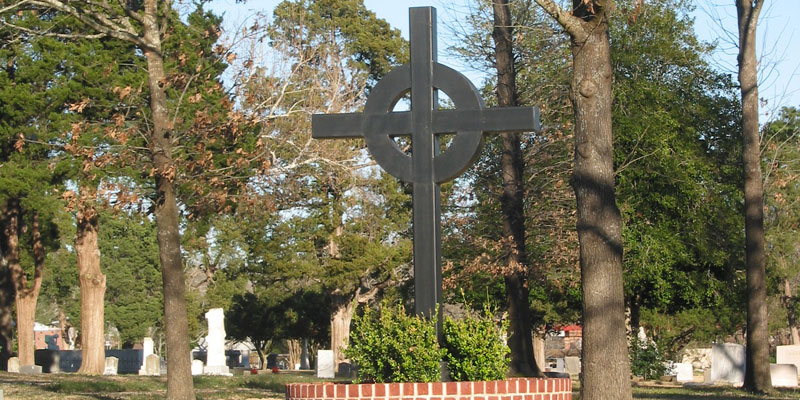 NEW SOUTH GATE
Another beautification project at our cemetery, funded entirely by the Friends of theCemetery, is scheduled for construction. A new gate is to replace the existing south gate directly across from Trinity Valley Community College on Valle Vista. The new gate will represent a significant improvement over the existing gate and will feature twin red brick columns to match the main entrance gate on South Prairieville St.
This is the second beautification project funded entirely through the generosity of the Friends of the Cemetery. As you will recall, we dedicated the large Celtic cross in the newly expanded section of the cemetery in October 2003. Since its dedication, the cross has brought much favorable public attention to our cemetery.
It is through your continuing generosity that the cemetery association can plan and realize additional beautification projects in the future. If you have not joined the Friends, please consider doing so now. And to those who have already become a Friend of the Cemetery, thank you for your continuing support which makes these beautification projects possible.