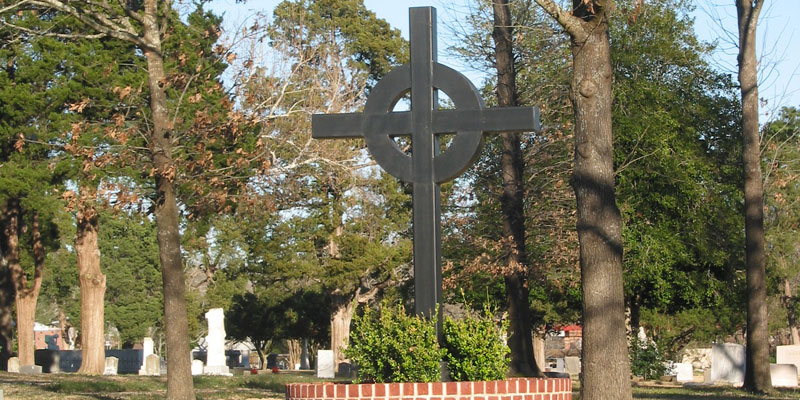 ATHENS CEMETERY COMPLETES COLUMBARIUM
The highlight of 2010 was the creation of a new columbarium at the Athens Cemetery. The redbrick structure has a white concrete cap with a granite front.
The site will be flanked by two permanent benches and tastefully decorated to create a special place of reverence and honor.
Over the years, the demand for a columbarium has been on the increase. "The Athens Cemetery Association has received many inquiries regarding a columbarium and the Association wanted to accommodate the demand," Board member, Bob McDonald indicated. Initial sales and inquiries have been brisk.
Financing for the project in part was received from private donors and interested parties.
Formal dedication of the columbarium will be after the first of January 2011.
FUTURE FRIENDS' PROJECTS
2010 saw a continuation of beautification projects ranging from the trimming of trees toimproving the permanent landscaping of the Cemetery.
Friends of the Cemetery continue to be a source for beautification efforts. Completed projectsinclude wrought iron fencing along Lakeside Drive and the entrance of the Cemetery, funding forthe creation of the information center and entry gate.
Future plans include extending the wrought iron fencing on the west of the Cemetery, planting oftrees and other beautification endeavors. The Cemetery Association deeply appreciates thegenerous support for beautification projects given over the years from the "Friends".
Beautification projects are funded almost entirely by donations from the Friends of the Cemetery.
Infant Burial Section - "Baby Land" has been established for infant burials. Although it has been utilized for many years for infant burials, the Board formally dedicated and erected a permanentboundary around this special area.